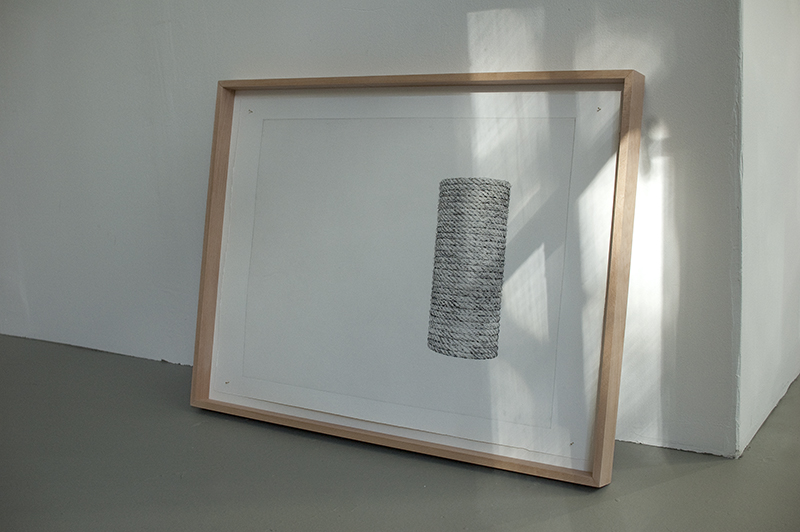 Drypoint print
Edition of 3 plus 1 for the installation
about 76,5 cm x 53 cm
The drawing shows twenty nine stacked rows of one single rope twisted around an unseen thirty something centimetres measuring cylindric core. It consists of 566 rope turns, 4003 twists and about 408306 individual lines. 353 days passed while executing the drawing.